Our Quartets
We have a number of great quartets in City Of Lakes Chorus that we are very proud of. They are available to perform as well. If your next event would be enhanced by some intimate four-part harmonies, have a look our quartets:
2015 Sunrise Division
1st Place
Seniors Champions
Left to Right,
Bari ~ Mark Radcliffe, Bari, ~ Bass ~ Paul Stubbington
Lead ~ Ed Shutt, Tenor ~ Wally Graham
Crosswind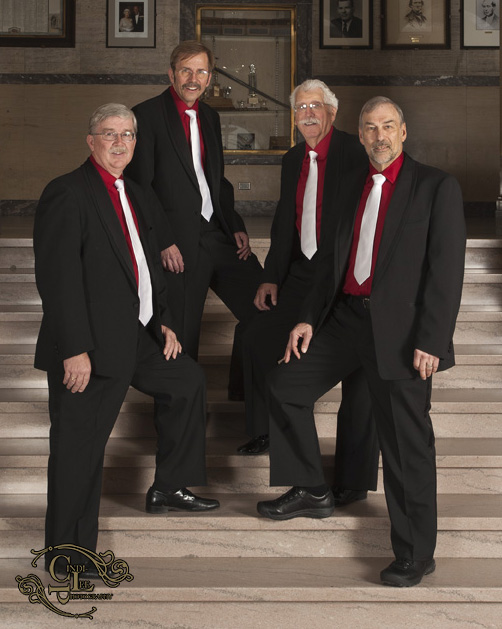 . . .
Quartet 2 DeaconAires
Quartet Formed From
The City Of Lakes Chorus Members

Left To Right,
Lead ~ Raymond MacDonald, Tenor ~ Hugh Dickie,
Bass ~ Fred Grainger, Bari ~ John Cordiner
DeaconAires